Ride with the Guide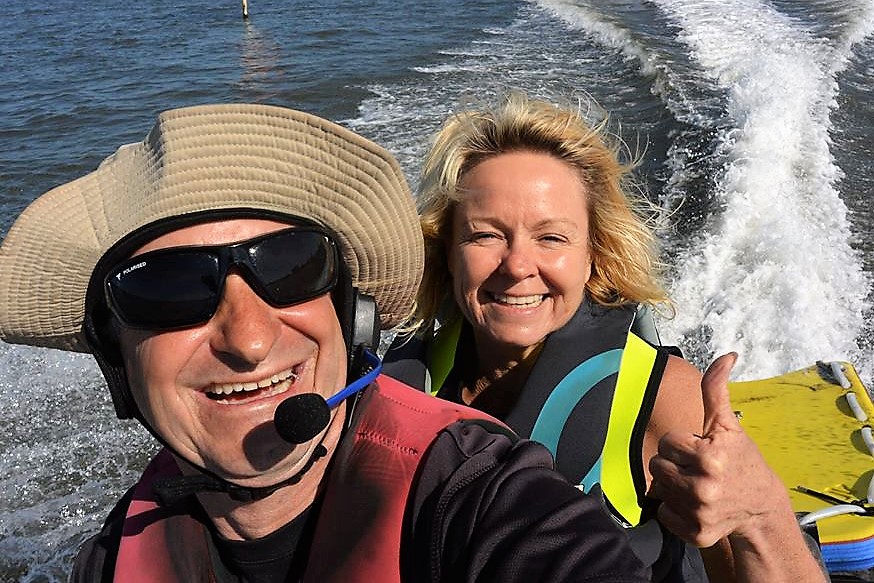 There's a whole truck load of reasons why getting on the guide's jetski might make sense:
1. There's seven in your group - and only room for six on the hired jetskis. Get on the guide's ski and don't miss out on the Bribie Blast, the Glasshouse Twister, the City Explorer or the Sunshine Coast Jetski Epic.
2. You're the laid back type... and would prefer to let someone else do the driving - and besides you are more interested in the scenery than the agility of these very quick machines.
3. You want to do something different - go to places the other trips don't. We can take you.
4. Fancy a day on a virtually secluded beach on Bribie Island - ten minutes on a jetski will get you there and we will come and pick you up when you're ready to come home.
5. You're at Golden Beach and fancy a coffee at Sandbar in the city. Best to get there quick before the coffee goes cold. (if you need only ten minutes, ring and see if we can do it.)
We are not a taxi service... but we can do just about anything...just ring and ask.